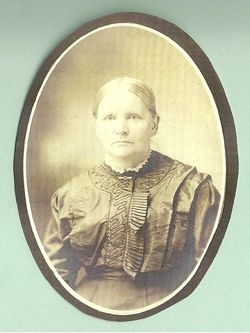 TEN CHILDREN ARE SURVIVING
Funeral Mrs. Bert Van Roekel held Monday
Mrs. Bart Van Roekel, aged 79, died suddenly at the Pioneer Memorial Home Friday afternoon, November 17. She had been in apparently good health until the time of her death which was caused from heart trouble.
She was born in Ede, Netherlands, August1, 1854. At the age of 2 years her parents Mr. and Mrs. Peter Van Peursem and family, came to the United States. She came to Sioux county in 1873.
She was married; to Mr. Bert Van Roekel of Orange City. Most off her life was spent on the farm, first near Alton, then near Maurice, and the last few years in Orange City.
Mr. and Mrs. Van Roekel were parents of 14 children, 10 of whom are living. Mr. Van Roekel died a few years ago.
Surviving are her ten children, John Van Roekel, Maurice: Peter Van Roekel, Maurice; Grace (Mrs. Sam Dykstra) Orange City; Wm. Van Roekel, Sanborn; George, Van Roekel, Orange City; Gertrude (Mrs. Vander Broek) Alton; Nettie (Mrs. Roos) Orange City; Jeneta (Mrs. Van Stryland) Orange City; Benjamin Van Roekel, Orange City; Everet Van Roekel, of Orange City. Also three brothers: Art and Will Van Peursem, both of Pella, and Maas Van Peursem of Orange City.
The funeral was held Monday afternoon at one o'clock in the Pioneer Memorial Home and at 1:30 in the First Reformed church of which she was a member, with Rev. H. Colenbrander officiating. Interment took place at the Orange City cemetery.
Alton Democrat 1933-11-24.