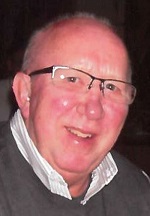 Donald Eugene Roorda was born February 8, 1940, to John David and Stevanna (Van Roekel) Roorda, at their family home north of Pella. He passed away on February 7, 2019, at The Cottages in Pella.
Don attended country schools in the Pella area, and was a 1958 graduate of Pella Community High School. He was a member of the Iowa National Guard from 1957 to 1964. On April 10, 1959, he was united in marriage to Elva Mae Newendorp in the First Reformed Church in Pella. To this union they were blessed with three sons: Scott, Craig and Todd.
In high school, Don worked at Vanís Food Market, the summer after graduation he worked at Vermeer Manufacturing and Schakel Warehouse. Throughout most his career, Don was self-employed; he owned Don 66, Douwstra Wholesale and Pella Bologna Co. During retirement, he worked as a bus driver for the Pella Schools and for Garden Chapel Funeral Home.
Don was currently a member of the Third Reformed Church and was a charter member of Trinity Reformed Church.
He was a member of the Pella Golf and Country Club and the American Legion Post 89, and a former member of the Rotary Club and the Pella Jayceeís. Don loved sports; he was a little league coach, and watched all Pella High and Central College sports, but most of all he loved the Green Bay Packers!
Don is also survived by his sisters: Wilma (Jim) Waters of Franklin, Indiana, Jean (Larry) Rus of Mesa, Arizona; and his sisters-in-law: Clara Newendorp of Pella and Freda Goemaat of Pella.
Don was preceded in death by his parents, his parents-in-law Harry and Harriet Newendorp, and his brothers-in-law: Ray Newendorp and Alvin Goemaat.
[Garden Chapel Funeral Home web site]