MAURICE MAN'S BODY FOUND
Funeral services for Louis Van Roekel, 41, of Maurice, whose frozen body was found pinned beneath his wrecked station wagon early Saturday, were held at l o'clock Tuesday from the home of his mother, Mrs. William Van Roekel, and at 1:30 at the First Reformed church in Maurice, Rev. Donald Blum officiating. Burial was in the Maurice cemetery.
According to Sioux County Coroner A. D. Van Etten, Mr. Van Roekel's frozen body was discovered about 8:30 Saturday morning. The accident in which he was killed happened about one eighth of a mile from the Joe Ruhland farm near Maurice.
Mr Ruhland, who said the family had heard a "noise" around midnight the night before, discovered the wreckage and called the coroner.
The victim's car veered off an 8 to 10 foot grade 1 mile west and 3½ south of Maurice, overturned and came to rest on him after he had been thrown out of the car. The car came to rest near a bridge but was not easily seen from the road. The Victim was only a mile from home when the accident occurred.
Mr. Van Roekel was born December 3, 1917 at Steen, Minn. He came to Maurice as a young man with his parents, who were engaged in farming.
Survivors include his mother, with whom he resided; three sons, Donald, Louis and Bruce; four brothers, Abe of Maurice, Marion, Lawrence and Louis H. of Wadena, Minn., and two sisters, Mrs. Andrew Vander Schaaf of Sioux Center and Mrs. Harry Hoekstra of Maurice. He was preceded in death by his father in 1956.
Hawarden Independent 1958-12-25.
---
Mrs. Bette Ann Curry, 52, of Remsen passed away June 3rd at the Floyd Valley Hospital in Le Mars after a long illness.
Memorial services were held at 3:00 p.m. Friday June 6th in the Fisch Funeral Home of Remsen. The Rev. Paul Wuebben officiated. The body was donated to medical science.
Mrs. Curry the former Bette Ann Johnson was born March 29, 1923 in Ireton. She had lived in the Ireton area, at Le Mars and Remsen.
Survivors include 5 sons Donald L. R. Van Roekel of Sioux City, Louis J. Van Roekel of Pierre, S.D. Bruce K. Van Roekel of Kansas City, Missouri and Mark Mousel and Raymond Mousel both of Remsen, two grandchildren and a brother Art of Warsaw, Missouri.
Hawarden Independent 1975-06-12.
---
Merlin Joseph Mousel, 76, of Remsen died Thursday, Aug. 16, 2001, at Floyd Valley Hospital in Le Mars.
Services were Monday at Fisch Funeral Home in Remsen, with the Rev. Thomas J. Hart officiating. Burial will be at Pleasant Hill Cemetery, Ireton.
Merlin Mousel was born Jan. 24, 1925, in rural Alton, the son of Joseph and Celeste (Homan) Mousel. He was raised and educated in the Alton area.
In 1941 he moved to Le Mars, where he was employed as a driver with Arens and Jaminet Trucking in Remsen, and also for Phil Groetken Trucking in Le Mars.
He married Betty VanRoekel on May 29,1958, in Elk Point. The couple lived in Le Mars briefly before moving to Sioux City. He was employed as a driver with Sioux City Dressed Beef and Cornbelt Supply.
In 1968 he moved to Remsen, where he drove truck for Pottebaum and Keffeler Trucking of Remsen. Mrs. Mousel died June 3, 1975.
Survivors include two sons, Mark of Remsen and Raymond of Onawa; three step-sons, Donald VanRoekel of Sioux City, Louis VanRoekel of Pierre, S.D., and Bruce VanRoekel of Kansas City, Mo.; two grandchildren; six step-grandchildren; a brother, Wayne of Le Mars; and sister, Marlene Mousel of Le Mars.
He was preceded in death by his parents and two brothers, Irvin and Leland.
Ireton Examiner 2001-08-23.
---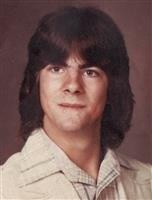 courtesy of Fisch Funeral Home:
Mark I. Mousel, 55, of Remsen, IA, passed away Sunday, April 12, 2015, at Pleasant View Care Center in Whiting, IA.
Funeral service will be will be 11:00 a.m. Thursday, April 16, 2015, at Fisch Funeral Home & Monument in Remsen, with Pastor Dennis Martens officiating. Visitation will be 2 hours before the service on Thursday.
Mark was born on Nov. 9, 1959, to Merlin & Betty (Johnson) Mousel.
He was raised in the Remsen area and graduated from Remsen Union High School in 1979. Mark worked at Harkers/Tyson for 20 years before retiring for health reasons.
Mark enjoyed spending time with family and friends. In his spare time he enjoyed fishing, hunting, spending time with his dogs, and football. (He was a huge Iowa and Raiders fan.)
Survivors include: his four brothers, Raymond (Lori) Mousel of Onawa, IA, Donald (Sharon) VanRoekel of Sioux City, IA, Louis (Desiree) VanRoekel of Pierre, SD, and Bruce (Pam) VanRoekel of Olathe, KS; his uncle, Wayne Mousel of LeMars, IA; several nieces, nephews, great-nieces, and great-nephews; and one great-great-nephew.
Mark was preceded in death by his parents and one niece, Kamie Preston.