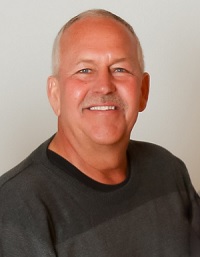 Ireton, Iowa: Jacob 'Jake' Van Roekel, 62, of Ireton, Iowa, passed away Tuesday, September 10, 2019 at Orange City Area Health System in Orange City, Iowa.
Funeral services will be held at 10:30 AM, Tuesday, September 17, at St. Paulís Lutheran Church in Ireton, Iowa with Rev. Michael Boothby officiating. Burial will be at Pleasant Hill Cemetery of Ireton, with a luncheon to follow at the Ireton Community Center. Visitation will be held at the church on Monday, September 16 from Noon-7:00 PM with the family present from 4:00-7:00 PM. Porter Funeral Home of Ireton is assisting the family with arrangements. Condolences may be left for the family at www.porterfuneralhomes.com.
Jacob Van Roekel was born December 30, 1956 to Cornie and Hermina (Zomer) Van Roekel at Conrad, Montana. The family moved back to Iowa when he was a baby.
Jake married Patti (Wilkens) Van Roekel on July 22, 1977 in Hawarden, Iowa. They lived in Ireton, Iowa where he spent the last 42 years working at Coop Gas & Oil. Jake took great pride in his work and had a strong work ethic, one he passed down to his children. Family was very important to Jake, whether it was spending time with his wife, children, grandchildren, or going to family get-togethers; he always made an effort to put family first. His favorite pastime was fishing at the river for walleye and when he wasnít fishing, he loved to golf.
Left to cherish his memory are his wife of 42 years, Patti Van Roekel of Ireton; two children, Michael (Jill) Van Roekel and their children, Connor, Bailey, and Lauren, of LeMars, Iowa, and Lisa (Devin) Van Der Brink and their children, Madison and Emma, of Ireton; mother, Hermina Van Roekel of Sioux Center, Iowa; four brothers, Jerrold (Elaine) Van Roekel of Rock Valley, Iowa, Harlan (Gert) Van Roekel of Grand Rapids, Michigan, John (Sheryl) Van Roekel of Coopersville, Michigan, and Dennis (Glenda) Van Roekel of Sioux Center; two sisters, Jan (Randy) DeKruyf of Sioux Center and Cindy (Brent) Van Beek of Orange City, Iowa; 2 brothers-in-law, Ray (Kim) Wilkens of LeMars, Iowa and Doug (Mel) Wilkens of Hawarden, Iowa.
Jake was preceded in death by his father, Cornie Van Roekel; father and mother-in-law, Glenn and Beverly Wilkens; two sisters-in-law, Vicki and Judy Wilkens; brother-in-law, Michael Wilkens; and his grandparents.